Colectiv Investigations
This site presents the journalistic investigations of Gazeta Sporturilor, part of the "Collective" documentary film directed by Alexander Nanau. The film was designated the best European documentary in 2020, nominated for two categories ("Best Documentary Feature" and "Best International Feature Film") for Oscar 2021 Awards, nominated for BAFTA 2021 and acclaimed as "The best film about journalism since «All The President's Men»" (The Times) and "One of the greatest journalism movies of all times" (Indiewire)
"By watching Collective, one realizes the importance of information that is not submissive to economical and political power"
The world premiere of "Collective" took place in September 2019, at the Venice FIlm Festival. The Italian press wrote that "by watching Collective, one realizes the importance of information that is not submissive to economical and political power". It was the odyssey's beginning for a movie which engaged, among others, an entire newsroom and an investigations team. The journalists granted access to director Alexander Nanau to their non-heroical and necessary work, in one of the turmoil moments not only for Romania, but also for the worldwide liberal democracy, as an idea of good governance practice. "In a moment of terrible turmoil for the future of the worldwide press, (Collective) is a key representation of the reason for which this profession matters now more than ever", wrote Los Angeles Times about the investigations presented in the "Collective" movie.

"I would have liked to know how a sports newspaper that usually features soccer teams in its headlines cultivated such an astonishing investigative team", stated renowned film critic Manohla Dargis in The New York Times.

This dedicated site presents to the public the Gazeta Sporturilor newspaper, the newsroom's tradition for journalistic investigations, the editorial team and almost 200 investigation articles created over less than a year and a half.
1993

was the year of the first major investigation undergone by Cătălin Tolontan, the leader of the journalists' team in "Collective"

10

million euros were recovered by the Romanian state as a result of the criminal files initiated from the journalistic investigations of Gazeta Sporturilor

23

year-old was Răzvan Luțac, the youngest member of the investigations' team, in 2016, the moment when the articles were published

25

trophies and 42 nominations has "Collective" been granted until this update, on February 23, 2021
The journalists behind the GSP investigations
"There is a moment when I felt like hiding under my seat: when Tolontan and his colleagues are shown a secretly filmed video of maggots wriggling in a patient's incompetently dressed wound. If that was in a fictional film, the metaphor would be dismissed as too obvious", wrote The Guardian about the work of the investigations team at Gazeta Sporturilor.
Gazeta Sporturilor newsroom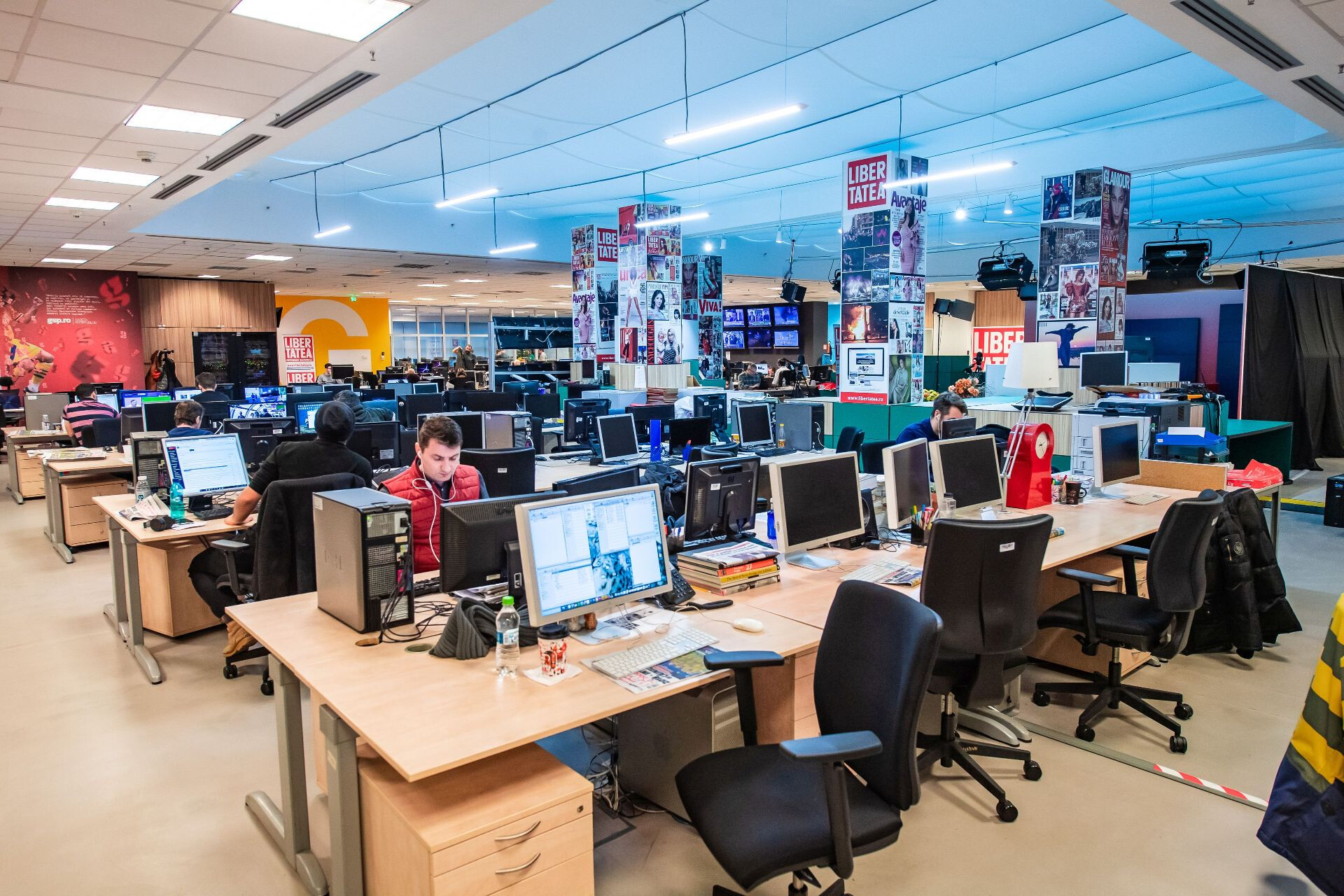 Who is Gazeta Sporturilor, the newspaper that "in the era of investigations written from the sofa, teaches us how journalism should be done" (RollingStone.it)
The journalists behind the GSP investigations